October 26, 2022
The Irrecusably Unique Collection
The first collection of meaningful high-end AI art, Irrecusably Unique, is out now!
The first collection of meaningful high-end AI art, Irrecusably Unique, is out now!
This is an unlimited, regularly growing, collection of 1/1 unique pieces of AI art.
The collection
First pieces of the collection have been released at Opensea and are open for offers. A timed auction for the first pieces will start on Friday 28th of October 2022.
All the pieces come in approximately 4k/UHD resolution (3840x2160) and don't compromise on quality. You can easily print them out in high quality physical copies if you want to!
New pieces get added to the collection regularly, but they do need to fill the high standards set for all the Irrecusable content. There is no hard limit on how many pieces the collection will end up with. But over time, as work begins on other upcoming collections, the rate that new uniques get added might slow down.
There will be event themed pieces as well, like holiday related ones, coming and they will have traits to showcase those events.
Properties
All of the Irrecusably Unique pieces will have a few common standard traits included in each one, as well as some varying depending on the piece.
Constant traits
Year of creation
Stable diffusion (the version used for the piece)
Variable traits
Event (for example, Christmas)
Ethereum logo (Yes, some pieces will feature the all-mighty Ethereum logo)
Suggest a new one!
The Irrecusable (Art) community
Irrecusable NFTs aren't just great pieces of AI art! They also have a community aspect. The holders of the NFTs from all the collections will have voting rights on new broader AI artworks.
The first IA project
As the first Irrecusable Art project kicks off, holders of the pieces from this Irrecusably Unique collection will have the ability to help shape the project.
What is the project you ask? An AI created Digital Comic Book! Head on over to the IA website to learn more!
In short: holders of the NFTs will help shape the comic book, story and all.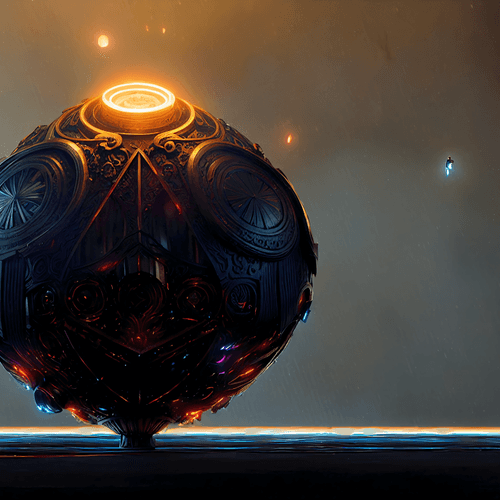 Get ready for more
Become a member at the NFT and Art websites, follow Irrecusable NFT and Irrecusable Art on Twitter and get ready for more to come! Especially more community related news coming soon.